Smarter Utility Billing, Made for YouTM
Recapturing expenses, getting more NOI, saving time and resources: that's the power of smarter utility billing. And with our no-hassle agreements and PMS integrations, it's easy for property managers to get started (and get value) with AMS Billing®.
Schedule some time with an AMS Professional.
Ready to recapture utility expenses at your property?
Enter a few details below to get started (and your first month is on us!)
See what smarter utility billing can do for you. 
Fill in a few details above and one of our AMS Billing Pros will get back with you to schedule your demo.
See the platform in action during your free consult, ask questions, and get started right on the phone.

Recapture revenue, save time, money, and water, get help when you need it, and enjoy a stronger bottom line!
Get more than you'd expect from a utility billing solution.
AMS Utility Billing
Smart metering
Ratio Utility Billing Systems (RUBS)
Automation and actionable data
Competitive pricing, no-hassle agreements
AMS Payments
Utilities only
Utilities + rent
Cash payment network via PayNearMe (CVS® and 7-Eleven®)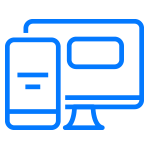 AMS Prospect
Real-time availability + pricing with PMS integrations
Applications
Applicant screening
E-Signature leases
AMS Resident Portal
Portal
Resident communications
Package notification
Maintenance requests
Rent payment
Smart meters. BIG savings.
30%
Average of 30%+ annual savings on cost and usage*
(*Utility Management and Conservation Association, 2019).
Recaptured revenue and no-hassle agreements. See what AMS Billing® can do for your business.